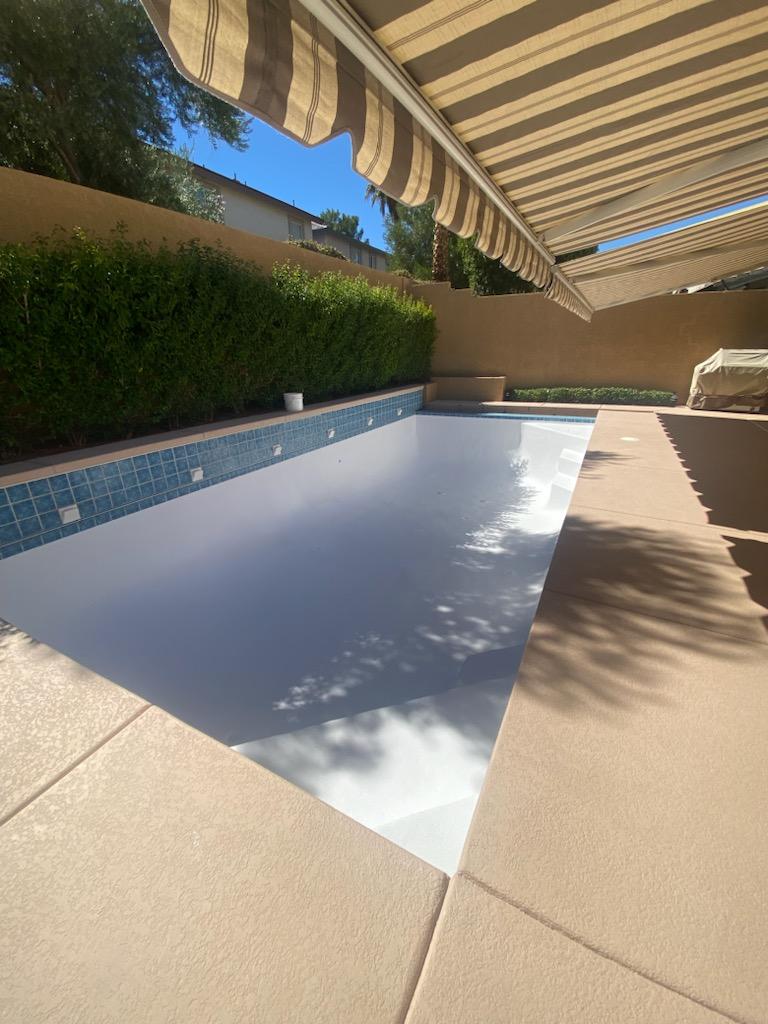 We love when our pool customer's send us pics of their newly resurfaced pools using our Fiberglass Warehouse gel coat. The white is our favorite because it looks so clean and fresh! Scroll through some of the before and after pics. You will be impressed!
When it comes to swimming pools, appearance is everything. The Fiberglass Warehouse white gel coat is a popular choice among builders and homeowners because of its crisp and clean appearance. The pool will look brand new, and the water's azure tone will blend beautifully with the white gel coat.
Before:
After:
Before:
After:
Not only is Fiberglass Warehouse's gel coat suitable for pools, but it's also ideal for other fiberglass laminates such as boats, molds, bathtubs, outdoor decks and general purpose projects. This versatile application makes it a must-have gel coat. Our gel coats are available in many different colors. If you have a specific color you need, contact us! We can color match a color you already have.
Contact us here- sales@fiberglasswarehouse.com

Dallin Leach