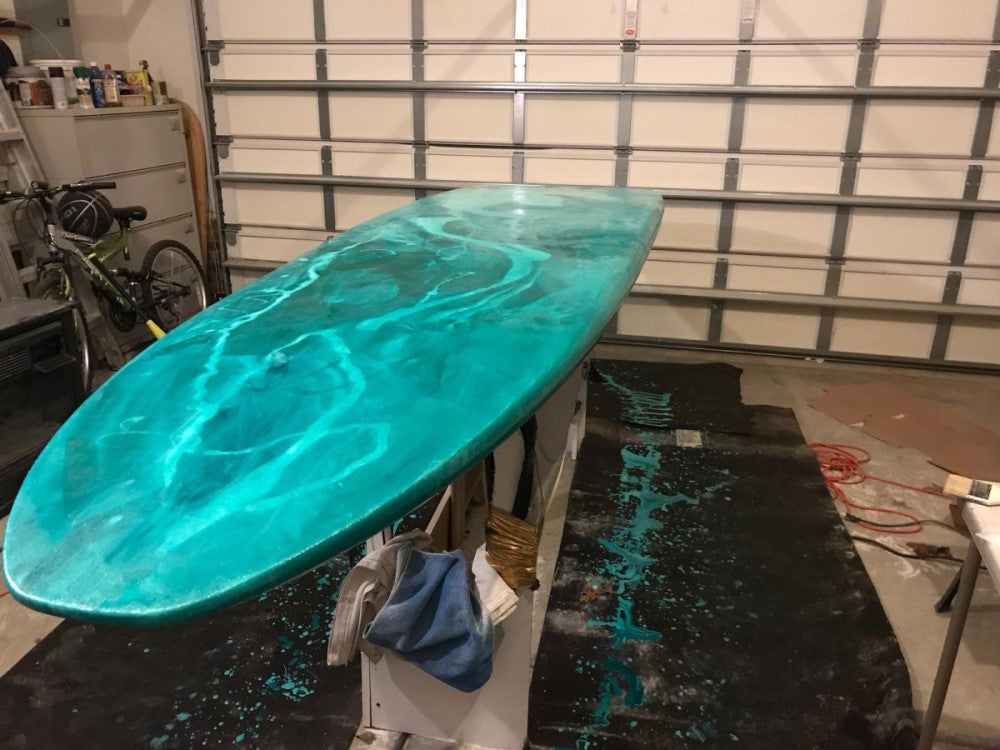 Another great customer of ours, Tommy, recently repaired his paddleboard with our epoxy resin, pigments and fiberglass.
First, Tommy needed to repair a fin on the board.  He used our Proglas Epoxy with the 2:1 Hardener.  He added milled glass fibers to make a strong paste to hold the fin tight.
He then covered the each side of the board with a layer of 4 oz fiberglass cloth.  The 4 oz is a very smooth fiberglass cloth that is used on surfboards.  Again he used the Proglas Epoxy.
Tommy had seen other boards that had a marble finish applied to it.  Again, he took some of our Proglas Epoxy and added pigments to it and applied it to the board.  It turned out awesome.  Two of the pigments he used were Orca White pigment and Phthalo Green Pigment.  

Dallin Leach